The so-called "Boardwalk" that you see in the picture below, is the 3rd attempt. This time the walkway was constructed out of steel and cement. It is located not in the spot as shown in the map, but a little towards the right. In between the first 2 Boardwalks.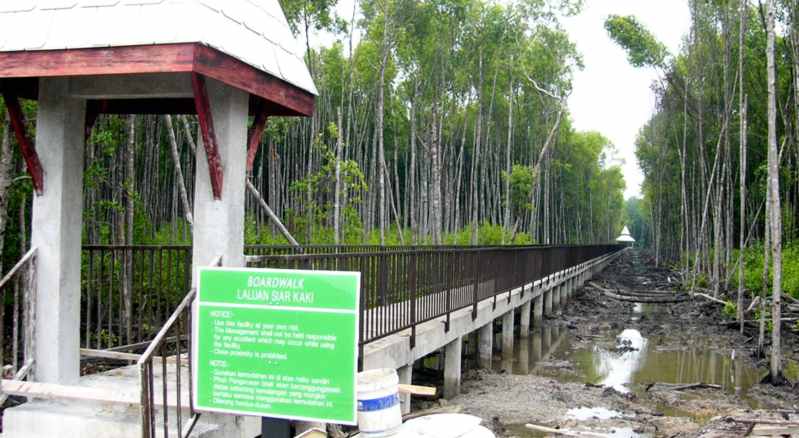 This picture taken in October 2004, showed that finishing touches was still going on, but by now it is opened to the public.
The Park has kept a narrow belt of Mangrove forest, of mainly Avicenna trees. This belt is about 750 meters long. The new boardwalk in a shape of square "U" reached the mudflats.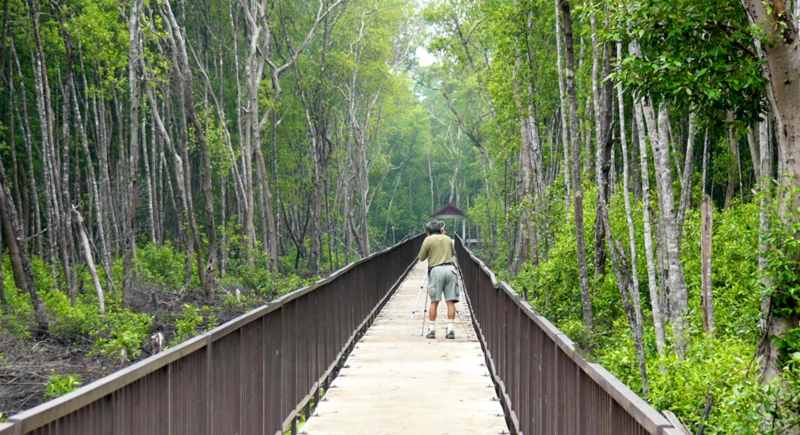 Visitors on this boardwalk will have good opportunity of seeing the forest dwellers without disturbing their daily rituals.
---
| | |
| --- | --- |
| Log on to my main index sites to get more destination | |
Kuala Selangor Nature Park

Go to main page | About Us | BACK | Nature Park Index page