Sight of the Nature Park
The Nature Park was created somewhat on a drawing board, just like a planned township. So with the sketch of the Park, handed out to you when you pay for the entry ticket, you can decipher your relative position while going through the bund or trails.
The scenes you will get to see at junctions are not the same, but varies slightly.
Here, the attached pages will take you through the perimeter Ring Bund and show you the type of scenes that you will see.
We have also included views from the elevated Watch Towers. There are 2 types, one like a small shed and 3 others like watch towers. You will of course see how they look like.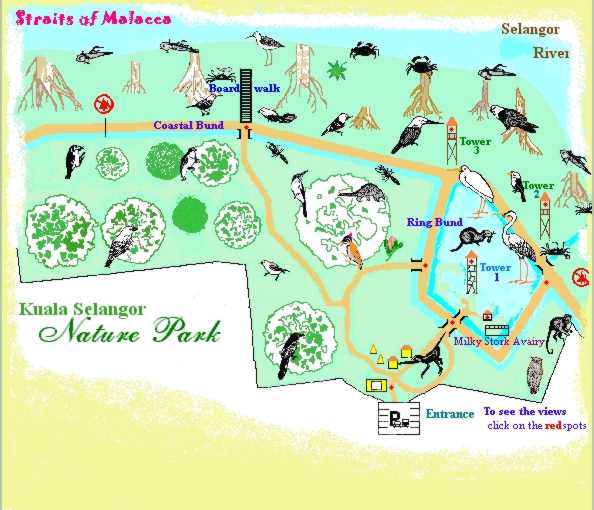 To open the picture, just point your cursor onto the sketch on this page, at a spot you desire. Most pictures give a panoramic view. It is intended as a preview for those who has not being to the Park. For those who have- hope they bring back good memories.