Kuala Selangor Nature Park
---
Also at this first stop area, you will see the watch towers. There were 2 of them now. the old one just before the low hide and the new one beside. From this height, you will get a birdsí eye view of many sights. Then, you will also get to see life on the tree top.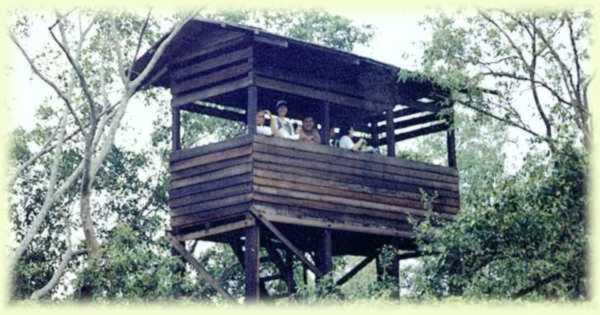 This is the first of the 3 raised watch towers. This old No.1 as I called it, installed at strategic location. Nestled among the branches of the tall tree, visitors were virtually peeping out from the foliages. Unfortunately, the wooden steps assisting to hike the towers were either loose or missing. May not be advisable to attempt hiking up.
Looking up. This group of University students having a noisy long distance conversation with Khoo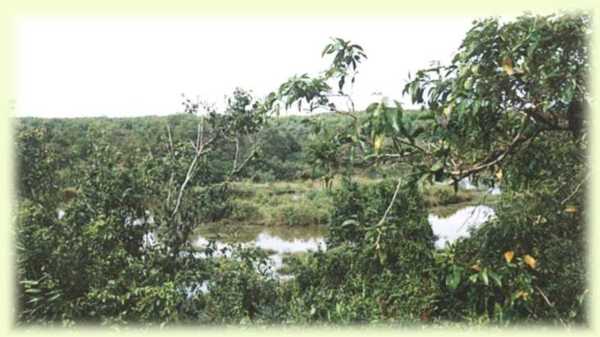 From this height, the Park's layout and your present location become more comprehensible to you. Here the first view, looking westwards, is that of the lakes.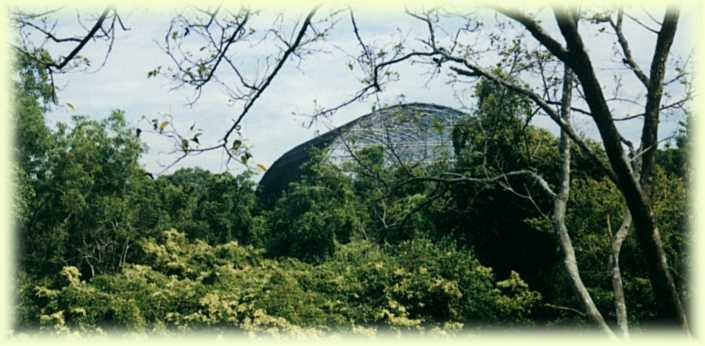 Looking north, reaching up just above the trees' top, you can see the ceiling of the aviary for the Milky stork. This aviary had since been abandoned. the framework was still there.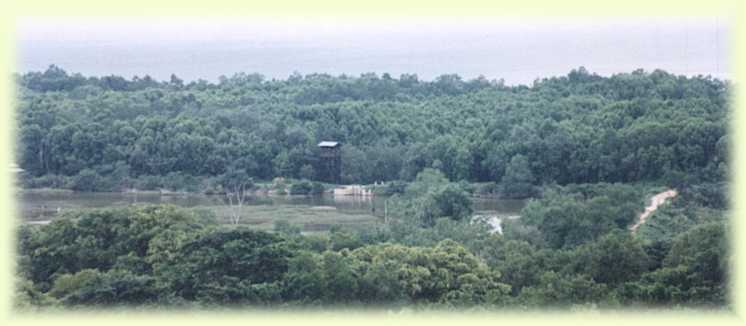 Look again westward. If you look forward across the lake area, you can see Watch Tower 2 at the edge of the Mangrove Forest. Another spectacular view above the trees' top. The Ring Bund on the right side is clearly visible. Makes a left turn to pass in front of Tower No.2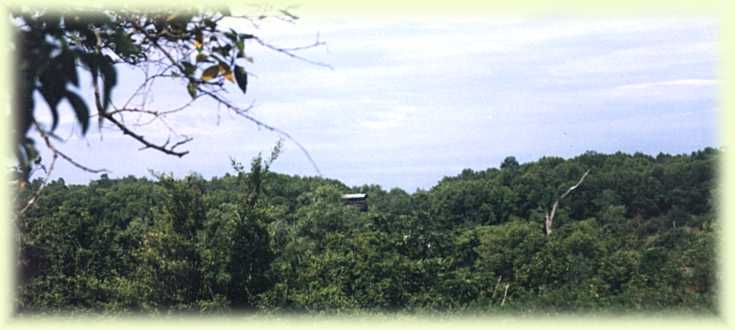 Back to the earlier view of peeping through the branches, there is Tower No.3 barely visible.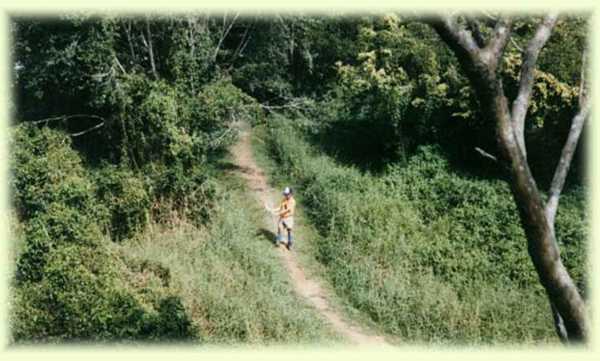 To give you a better impression of the effect of the height, here is Khoo walking around beneath Watch Tower 1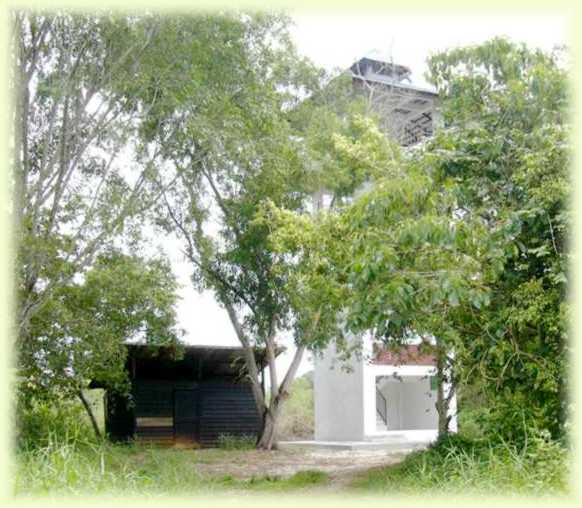 A view of the new structure. It dwarfed the low hide and built right beside the lake. Will get more views on my next visit.